Be sure to visit my Etsy shop and check out all the fun items I have for sale!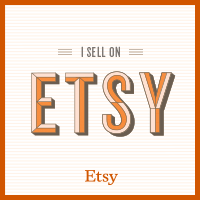 ♦  ♦  ♦
If you live in Northern Colorado and would like to purchase something, please message me and we can arrange a time to meet!
♦  ♦  ♦
Want a custom order? Just send me an email or fill out the form below!
Colorado, Loveland, Fort Collins, CO, Noco, Foco, Ft Collins, Ft. Collins, Northern Colorado, Greeley, Berthoud, Longmont, Denver, Rocky Mountains, Craft, Crafting, DIY, Do it yourself, Art, Artist, Handmade, Hand made, Homemade, Home made, Make, Makers, Designer, Signs, Wall art, Wallart, Decor, Home, Home Decor, Wall, Wall Decor, Interior Design, Home Design, Home furnishings, Consignment, Create, Creations, Projects, Custom, Creative, Easily Ticklish, Easily, Ticklish, Miniature, Miniature House, Miniature Home, Miniature Houses, Miniature Homes, Miniature Gardening, Miniature Garden, Miniature Gardens, Fairy, Fairy Gardening, Fairy Garden, Fairy Gardens, Fairy Houses, Houses, Fairy House, Fairy Home, House, Home, Wood, Wooden, Wood Items, Pallet, Pallet Pieces, Pieces, Pallet Projects, Pallets for sale, For sale, Wood rounds, Rounds, Aspen, Birch, Wood Slab, Stick, Sticks, Branches, Branch, Tree, Log, Paper, Flower, Paper flower, Paper crafts, Paper projects, Paper Bird, Paper Butterfly, Paper Snowflake, Paper Stars, Paper Hearts, Scrapbooking, Scrapbook, Scrap-booking, Scrap-book, Scrap book, Scrap booking, Crafts, Cork, Corks, Bottle Cap, Bottle Caps, Bottle, Caps, Cap, Photography, Photographs, Photos, Photo, Pictures, Picture, Supplies, Materials, Craft Supplies, Craft Materials, Crafting Supplies, Crafting Materials